At Matrix Cooling, we specialize in delivering cooling systems for industrial cooling needs. The solutions we deploy are custom designed and engineered specifically to precisely suite your industrial processes and thermal needs. With one of the best thermal design capabilities in the world, our cooling towers provide you with confidence and peace of mind for all your cooling needs.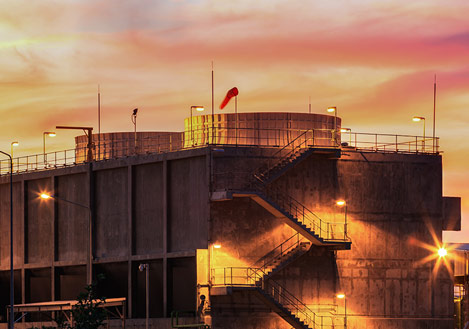 What is a Cooling Tower?
A cooling tower is an equipment used to cool water via means of evaporation. Water is one of the most abundant fluids in the world, covering over 70% of the earth surface. A key characteristic of water is its ability to easily and effectively absorb and dispel heat into the atmosphere. Cooling Towers take advantage of this, and through decades of development remains one of the most efficient and cost-effective cooling systems in the world.